Modernize Your Removal Process with our patented Smart-Collet Bearing Puller by MP Tools LLC
Discover the ultimate solution for bearing removal with our extensive range of bearing and bushing pullers designed to meet your every need. MP Tools LLC, the inventor of the Smart Collet bearing pullers, offers an impressive selection of innovative and high-quality bearing puller kits, including small bearing pullers, embedded bearing pullers, and internal bearing pullers.
Upgrade your ool collection with our cutting-edge products and experience the difference in precision and efficiency.
What is a Bearing Puller?
A bearing puller helps remove components from a shaft or recess, such as bearings, bushings, gears, and pulleys.
Who Needs a Bearing Puller?
Pullers are used in every industry to dismount bearings safely and effectively. Whether you work in the automotive, commercial truck, off highway construction, or food and beverage industries, a bearing pulley could make it easier to dismount your
bearings and other components:
Mechanics & Automotive Professionals - Bearing pullers are essential for removing and replacing wheel bearings, gearbox bearings, and other automotive components.
Industrial Maintenance Technicians - Regular maintenance of heavy-duty machinery often requires the removal of large, embedded bearings, making bearing pullers a vital tool.
Machinists and Engineers - Small Precision bearing pullers are crucial for servicing delicate machinery and equipment in
various industries. 
Homeowners & DIY Enthusiasts - Bearing pullers are a valuable addition to any home workshop for maintaining appliances, bicycles, and other equipment with bearings.
Are Bearing Pullers and Smart-Collet Pullers Similar?
While bearing pullers and smart collet pullers, pullers both remove bearings; smart collet pullers offer some distinct advantages. A smart collet puller is an advanced tool that uses a unique self-centering design to ensure precise and efficient bearing removal.
With a smart-collet puller, you can easily remove bearings without causing damage to the housing or shaft, making it a superior choice for professionals and DIY enthusiasts alike.
As we believe in adjusting with advancement, Smart Collet pullers provide a wide range of advanced bearing & bushing pullers to make your work easy, safe,
and stress-free.
Why Buy Smart-Collet Pullers (MP Tools LLC)?
When you choose Smart-Collet pullers (MP Tools LLC) for your bearing puller needs, you are not just purchasing a tool but investing in quality, innovation, and exceptional customer service. Here are some reasons why Smart Collets (MP Tools
LLC) should be your go-to choice for bearing & bushing pullers:
Innovative Design - Our smart collet pullers feature a unique self-centering design that ensures precision and efficiency in bearing removal, also one of if not the safest method as the bearings are completely enclosed during the removal process.
Wide Range of Products - We offer a comprehensive selection of bearing puller kits to suit various applications, including both OD mounted bearings & ID fit bearings and bushings.
Premium Quality - Our bearing pullers are designed & manufactured in the USA using high-grade materials and state-of-the-art technology to guarantee durability and long-lasting performance.
Exceptional Customer Service - Our knowledgeable and friendly team is always there to assist you with any questions or concerns regarding our products or your purchase. We offer special application and/or custom tooling as needed.
Patented tooling made in America- Covered under current and pending U.S patents, U.S. Patent 79780604
Experience the difference in precision, efficiency, and ease of use with our Smart-Collet bearing pullers from Mp Tools LLC. Our innovative designs and premium quality materials make our bearing pullers the top choice for professionals and DIY enthusiasts.
Whether you need a small bearing puller for delicate machinery or a larger  bearing puller for heavy-duty equipment, we have you covered.
Upgrade Your Bearing Removal Process Today!
Do not settle for outdated and inefficient tools. Invest in an intelligent Smart-Collet puller or one of our specialized bearing puller kits to enhance your bearing removal process. Browse our products and find the perfect solution to meet your specific needs.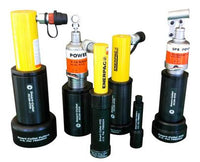 Manual & Hydraulic
Available in manual & hydraulic powered sets.
Covers light auto to heavy commercial trucks.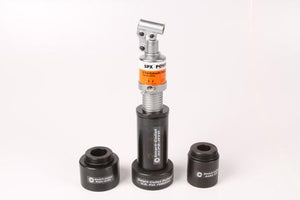 8 Ton Manual Puller
This is our highly portable puller ideal for field work and dealerships or local garages.
10 Ton Hydraulic Puller
Our most popular hydraulic sets are super fast!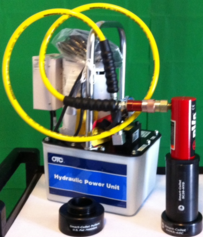 Electric Powered Hydraulic
All hydraulic sets may be powered by electric or air powered pumps.